Today was a physically active day...thank goodness, because it was a wonderful distraction from what is currently on my mind (See yesterday's post).
We had a 1 hour swimming lesson to make-up for the 2 that were canceled last week because the water was freezing (heater broken). Then I had lunch with two friends, and we did a little shopping. We were a baby brigade! Each of us with our little bundle in tow made for an extra workout.
When I got home, I put Nehemiah down for his nap and then grabbed my brand spankin' new birthday gift, the
Wii Fit
. I did some boxing and balance games, and I got my Wii Fit age down below my actual age for
the first time ever
! What an accomplishment--it usually makes me feel so old! ;)
Then Nehemiah woke up, but I was still in need of activity. Can you believe it? I know I hardly can myself. So I grabbed my recent Netflix delivery--
Element: Ballet Conditioning
As an aside, I read a review of this particular workout in
Parents
magazine. I usually buy a workout, do it a few times and set it aside, so I thought,
hmm...wouldn't it be great to try it before I buy it? How can I do that? NETFLIX--DUH!
Well that was easy; how come I never thought of that before?! It is brilliant! I looked the workout up on Amazon, and there were many ballet options, so far I have tested one other, but this one blew it out of the water! It was phenomenal! I was all shaky and jiggly, but in a good sort of way, you know? And now I feel like I am slightly more graceful and fit.
It brought me back to the days when I was a little girl spinning and leaping around our living room to
Tina the Ballerina
on the record player. I LOVED that story, and as a result, ALWAYS wanted to be a ballerina.
Sadly I was never able to take lessons...I even tried to sign up for the class in college, but it didn't fit in my schedule of required classes--blast! However, this DVD made me feel like in a few months, I could actually be graceful and have some definition. I will be adding it to my wish list for sure!
Aaaaand, I did some looking for that old
Tina the Ballerina
LP, and if there are any of you out there who remember it and are curious, you can get it burned on CD or download it as MP3 files (possibly) by looking it up on
The Kiddie Rekord King
. There are also a ton of other beloved LPs available in such a format there.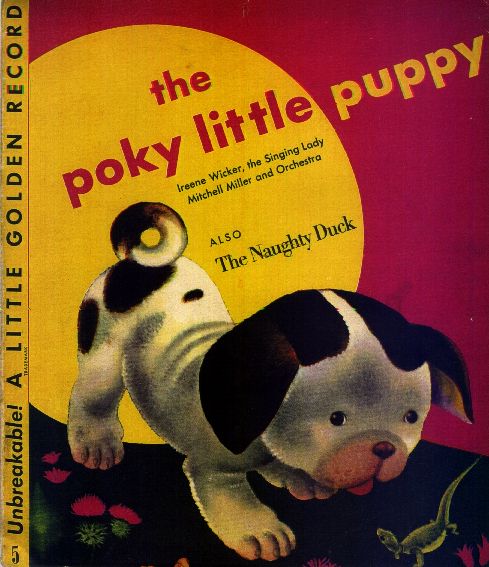 Remember this one? Too fun!